Yamamoto Fine Blanking was established on July 18th, 1995 as a joint venture between Yamamoto Seisakusho and Marubeni-Itochu Steel America. YFB officially opened the following March.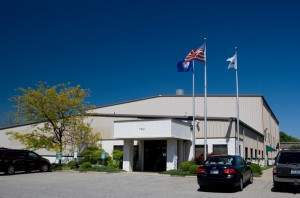 Since then, we have grown from a small manufacturing facility consisting of 3 presses, 2 tumblers, a small warehouse, and support facility to now being over 76,000 square feet, with 18 presses, 10 tumblers, 5 deburr machines, and 12 v-hole machines. Our warehouse space is now large enough to support all of our customer's needs and demands that come along with being in the automotive industry.
YFB knows the intricacies of fine blanking. The sheared edges of our products are smooth, free from score marks and scratches, and ready to perform mechanical functions without further machining. Superb die functions and tooling capabilities, coupled with proven fine blanking machines, allow YFB to produce the finest fine blanked products available on the market.
YFB implements quality control at every stage in our process: when we receive the raw material, during the fine blanking and deburring processes, and during packing, warehousing, and shipping. Everything at YFB is highly automated and rigorously controlled, ensuring the best possible results. At YFB, quality is our commitment.
YFB maintains and repairs our die tooling and presses in-house, so consequently, downtime is kept to a minimum. The savings we pass on to our customers are a direct result of our efficient operation.
YFB's customers include major auto part manufacturers. Although we produce parts for the automobile industry, we are not limited just to automobiles. If you are looking for a high-quality part that will exceed your expectations, then YFB is the right supplier for you.
YFB is IATF16949:2016 certified. This is the quality certification requirement that YFB must meet annually to do business in the automotive industry. This certification is an ISO technical specification that aims to develop a quality management system that provides for continual improvement, emphasizes defect prevention, and reduces variation and waste in the supply chain.
YFB has also received quality and shipping awards from our customers. These awards range from 100% on-time delivery, 100% quality, all the way up to the President's award. The President's award is given to only one vendor a year, and YFB has received this award three times in our 16 years of business. All in all, YFB has received over 15 such awards from our customers that hand these out each year.
When you choose YFB, you not only get the benefits of our vast knowledge and resources but those of our parent companies as well.
Yamamoto FB Engineering es uno de los l?deres innovadores en el sector de estampaci?n de metales y se esfuerza por ser el mejor en los procesos de corte de precisi?n.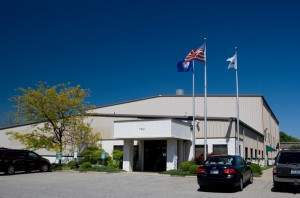 Brindamos a nuestros clientes excelencia en calidad, entrega y costos en un entorno que cumple con la especificaci?n t?cnica IATF16949:2016 certified. Nuestros id?neos ingenieros crean y mantienen todos los sistemas de estampaci?n dentro de las instalaciones. Adem?s, ofrecemos excelentes capacidades de desarrollo de prototipos representativos de producci?n con tiempos de entrega sorprendentes.
Actualmente, estamos haciendo inversiones significativas en nuestro futuro, que incluyen aumentar nuestra superficie en un 25%; agregar un nuevo sistema autom?tico de estanter?as para almacenamiento y recuperaci?n; e implementar una l?nea de producci?n de embragues fabricados mediante procesos de corte de precisi?n, completamente automatizados y de ?ltima generaci?n, para el sector de las transmisiones. La l?nea de producci?n de embragues incluir? una nueva prensa de corte de precisi?n, maquinado de control num?rico computarizado?(CNC), operaci?n con identificaci?n de estampado, estaci?n de limpieza, nivelaci?n de planicidad e inspecci?n con gu?a de medici?n.
Si necesita piezas de corte de precisi?n, comun?quese con nuestro equipo de Ventas para obtener un presupuesto sin cargo.
山本FBエンジニアリング社は、山本製作所と伊藤忠丸紅鉄鋼アメリカ社間の戦略的提携として、1995年に設立され、自動車業界のティア2/ティア3部品メーカーです。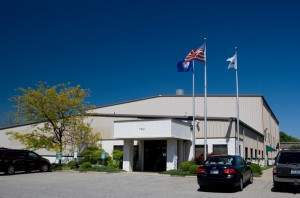 当社の主な事業は自動車ブレーキシステム用圧力プレートの生産です。ギア、クラッチ、フランジ、窓、シートの製品にも拡大している。当社の部品は、北米、ヨーロッパ、南アメリカで生産された新車に取り付けられています。品質を維持するために、当社はOEMおよび/またはOES部品のみを処理する。
YFBエンジニアリングは、北米で販売されているトップ10車の大半に部品を供給していることを誇りに思います。これだけでも、トップ4自動車のための圧力プレートがすべて含まれています。我々は、お客様(パートナー)のために努力し、目標やニーズにこたえるように頑張っています。弊社の献身は、各プロジェクトのプロトタイプ段階でも発揮されます。私たちは、時間と費用の節約を図り、お客様に最高のデザインとコスト構造を提供するように協力し合っています。当社の強みは、どのプロジェクトにおいても日本における親会社と同じような企業哲学で全力を尽くすことである。
米国のケンタッキー州ルイビルのリバーポート地域に本社があり、当社の面積96,000平方フィートの施設は、米国東部全体で大手自動車メーカーの近くにあります。当社のオンタイム出荷規格では、部品出荷ゲートを出てから24時間以内に米国のクライアントに配達されます。
私たちは、現状維持のままでは満足することはありません。弊社では、製造能力を開発し、展開していきたいと思っています。我々の目標は、世界で最高かつ最大のファインブランキングメーカーになることです。